Please also see my
All-Time World Cup Team Index.
All-Time Team under Bobby Robson(Club only)
Manchester United All-Time Team

U

nder Sir Alex Fergus

on
Manchester United All-Time Team Under Sir Matt Busby
Arsenal All-Time Team Under Arsen

e Wenger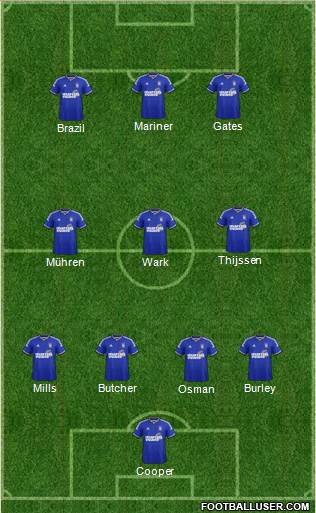 Ipswich 1980-81
In 1968, Bobby Robson was sacked by Fulham. His managerial career seemed to be over. He was married with a young famiy. He was without money and out of job. Then, Ipswich Town gave him a chance in 1969. He would repay them by turning the tiny club into one of the best in England.
Ipswich won the FA Cup in 1979 and then, the UEFA Cup in 1981.
Under Robson's 13 year-spell at Portman Road, he built the foundation of his successes through his academy. It produced players such as Mick Mills, Alan Brazil, Trevor Whymark, Brian Talbot, John Wark, Terry Butcher, George Burley, Mick Mills, Colin Viljoen, Kevin Beattie, and Eric Gates. He only bought 14 players during his reign at Ipswich Town, including Allan Hunter, Paul Mariner, David Johnson and Bryan Hamilton. Arnold Muhren and Frans Thijssen also arrived from Holland in an era where few foreigners played in England.